The greatness of Davao City Philippines nightlife
The greatness of Davao City Philippines nightlife
Davao City Philippines Nightlife are mostly situated in the street of Claro M Recto. There are no such dress codes in their Nightclubs or Bars. Most of them are free of charge for entry. However, it's a strict policy that they don't allow customers younger than 18 for any nightclubs and bars.
Actually, everyone must not overestimate the Davao city's nightlife since the City itself is famous because of its amazing nature or spots. And yes, the city might have limited nightlife features but Davao Nightlife still has something to offer for his guests.
For the nightclubs and bars, some of them have live bands. Mostly, local people and friends meet there to reunite and have some fun. Notably, Davao has a large amount of visitors or tourists yearly. Most of them are Americans and British people who come for sex tourism. Indeed, it's easy for them to hang out in Davao City because it's more safer than Manila City. In fact, Davao City belongs to the top safest cities in the whole world. Thank you to President Duterte for his wonderful job to lower the crime rate.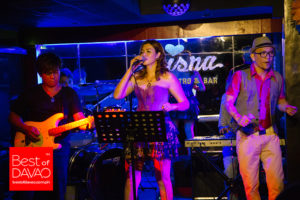 By the way, the girls in Davao City are hospitable, kind and pleasant. Friendly and light-hearted are some of their traits. Honestly, a lot from them, they love to commit a serious relationship with foreigners. They love to explore and try something new. As a matter of fact, they will not hesitate to give you unconditional love once they find that you're sincere with your feelings towards them. In addition,  a lot of Filipina women married with another nationalities.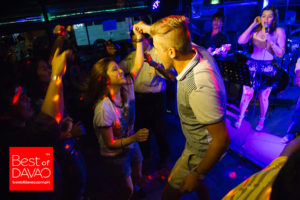 For one night stands, they are all around the world for the sake of money. You can also find prostitutes in the nightclubs and the city main roads. Usually, you can easily find them after 12 in the morning.